Advanced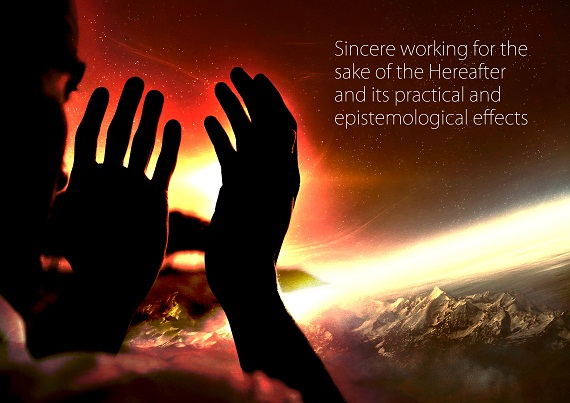 Sincere working for the sake of the Hereafter and its practical and epistemological effects
Updated On Sunday, 27 July 2014
Written by Imam al-Sajjad (as)
Editor Kawther Rahmani
Supervisor Sayyed Roohullah Musavi
Published on Friday, 07 January 2011
Hits: 336 views
Hits: We have heard that Imam Sajjad adopted the method of supplication to convey his educational instructions and endow the Muslim Ummah with his guidance because of the political situation in his era. Please illustrate this fact.
Click to subscribe
اللهم صل على محمد و آله، و ارزقني الرغبة في العمل لك لِآخرتي حتى أعرف صدق ذلك من قلبي و حتى يكون الغالب علي الزهد في دنياي، و حتى أعمل الحسنات شوقا، و آمن من السيئات فرقا و خوفا، و هب لي نورا أمشي به في الناس، و أهتدي به في الظلمات و استضيء به من الشک و الشبهات
O God, bless Muhammad and his Household and provide me with the desire to serve Thee for the sake of my state in the Hereafter, such that I know the truthfulness of that [desire] in my heart, that I be dominated by renunciation while in this world, that I do good deeds with yearning, and remain secure from evil deeds in fright and fear! And give me a light whereby I may walk among the people, be guided in the darknesses, and seek illumination in doubt and uncertainty!